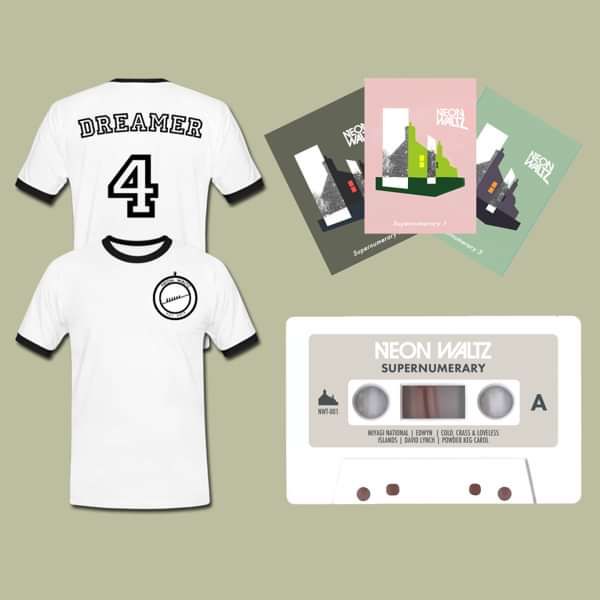 NW Team Shirt Bundle (Outside Caithness)
Please note, all items will be sent out from the 5th December onwards.
This bundle includes:
1 x NW team t-shirt, made from 100% high quality cotton.

1 x 2-sided cassette tape featuring all music from the Supernumerary series. Complete with full colour artwork and library cassette case.

1 x 3 postcard set featuring all 3 Supernumerary artworks. Made from 100% recycled materials.

This product is for all customers outside of Caithness. You will be automatically entered into a draw to win a poster signed by the band.
No Purchase Necessary